We have mentioned this possibility before, but it is now clear that there is a trend around distributing digital only editions on holidays.
This is days where the paper typically has not before distributed a printed newspaper.
During this years Pentecost, we have seen examples of digital holiday editions from media houses in both Denmark, Norway and Sweden.
POLITIKEN - DENMARK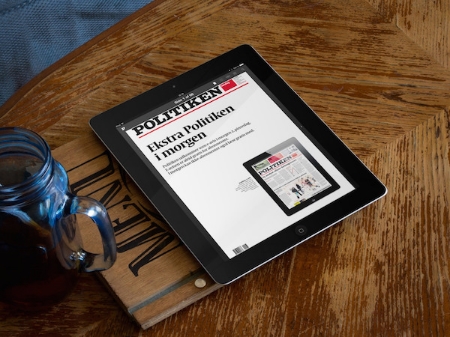 For the first time, Politiken produced the paper as a digital-only version for the Pentecost Monday. As Bo Lidegaard, Editor of Politiken, stated the day before:
"We usually do not produce a paper for the 2nd day of Pentecost, which - as far back as anyone can remember - has been among the four annual days where Politiken was not published.
This is not so this time. For the first time we produce a newspaper, published Monday in Pentecost. Certainly we have for years released politiken.dk every day and every hour throughout the year. But this time we publish the actual newspaper also on 2nd day of Pentecost."
AFTENPOSTEN - NORWAY
The editor of Aftenposten, Espen Egil Hansen, tweeted this beautiful image to tell about their new Pentecost offer to the readers.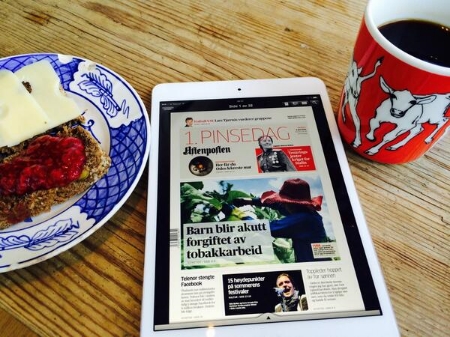 (Twitter image courtesy of editor Espen Egil Hansen)
SVENSKA DAGBLADET - SWEDEN
The National Day of Sweden is on the 6th of June and normally means no newspapers. But this year Svenska Dagbladet did a digital-only version.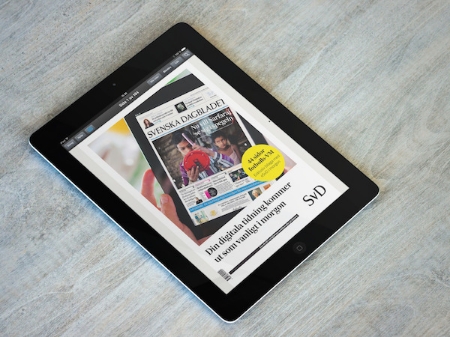 The front-page of the paper they day before, promoting next days digital-only edition.
- All three media houses use Visiolink services and products for the digital editions.