We have now witnessed the first launches of the DYNAMIC viewing platform that integrates a template based view of the content of your newspaper or magazine.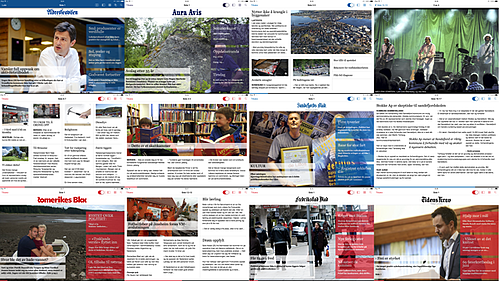 Here are some sample spreads from publications that already use DYNAMIC.
DYNAMIC makes it possible to convert the print elements from your editorial system to an optimised display format for the ever increasingly popular tablets. Using a range of parameters – such as photos, the number of words and the placement of an article – the system can automatically prioritise and position the content.
Automation is key here, meaning if you already today have a structured XML feed with your articles and images, you are maybe closer to DYNAMIC than you were aware.