Now is your chance to learn how to obtain better e-paper app solutions with Apps-As-A-Service, both now and in the future. To help you, we recorded our webinar from 29 January 2015, which you can watch here.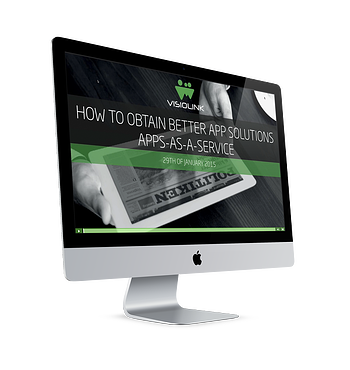 It goes without saying that stability and publishing deadlines are crucial, irrespective of whether you are a newspaper or a software company; app consumers expect updates on time, the same way that newspaper readers expect new issues on time. With Apps-As-A-Service, we have made it easier to keep up with deadlines, both for our customers and for ourselves. Our new standard category makes it easy to stay up to date with the fast-paced platform developer giants, such as Google, Apple, and Microsoft.
The presenters in this webinar are Visiolink CEO, Kenneth Boll; CTO, Kaare Bøegh; and Product Manager, Mathias Winther Klausen. They elaborate on our three new product categories: Standard, Customised, and Co-Created, and how they benefit developers, clients, and, most importantly, the end user.
The most prominent advantages of Apps-As-A-Service are the main elements, or building blocks, which are easy to maintain at a predictable cost. This can be done without sacrificing the customisability, since the generic code base is adaptable to suit a broad variety of needs without ever needing to be modified. In this way, a new layout becomes a setting itself, which can then be easily changed, instead of needing new code to be added, which would add expenses on to your digital media budget.
If you want to learn more about Apps-As-A-Service, you should check out our blog posts, as these explain in greater depth the concept and great benefits of the service.
UPGRADE YOUR APP TO A STANDARD
STANDARD IS KING – FIVE NEW AND HIGHLY USEFUL STARTING PAGES