I want to share a little story with you regarding some very targeted business intelligence and how we used it ourselves at the World Publishing Expo. One of the things we used in our meetings at the expo was a special demo app, which all of us had installed on our iPads. Using this app, we could demonstrate new features, updates and designs even though they had not been released.
Moreover, we were able to track our usage of the different features during the three days and get very targeted measurements of what we had shown and presented.
As an example of such information, we were able to see for how long we had presented our AUTHENTIC platform and our DYNAMIC platform. We showed the DYNAMIC mode for 57% of the time and demoed AUTHENTIC for 43% of the time.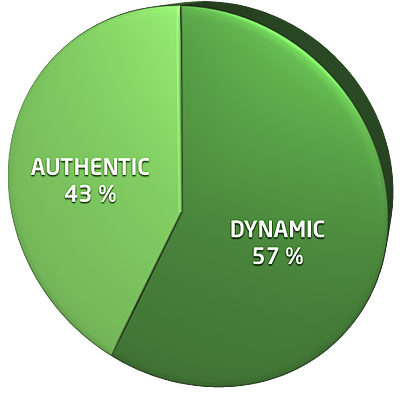 This is just a small example of a specific dataset that could be very useful for a media house to measure reader behaviour every day.
Do you know how many of your readers prefer each of the different reading modes you offer?