Deep Linking: Integrate the articles in your newspaper app with the content on your website.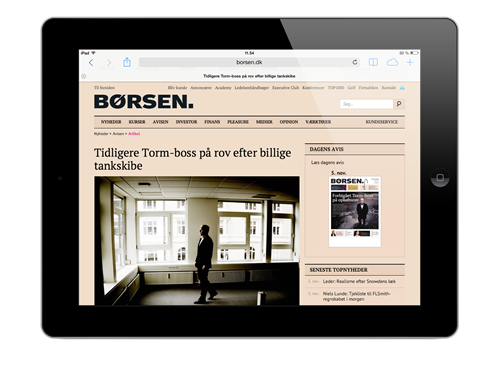 Often, the news on the newspaper's website is dealt with more thoroughly in the day's paper. For example, in background information, reports and other stories that deal with the theme of the subject. There are thus many advantages in directing visitors to your website toward the more detailed articles found on the newspaper's digital edition in the app.
With the opportunity available for a link from a web article to your newspaper app, you can create interaction between what is read on the website and the app version of the printed newspaper for smartphones and tablets. You can generate sales or boost your subscriptions by familiarising yourself with the app's potential.
Three examples of how readers can be guided further by clicking on a link on the website:
The reader already has the app, which can be opened and used by the subscriber to read more on the subject there and then.
The reader already has the app, but no subscription. There is now the option to purchase access, either for a single copy or in the form of a subscription.
The reader does not have the app. He or she is then directed to the app's own page on either the Apple App Store or in Google Play, from where it can be downloaded to a smartphone or tablet.