Digital media is still struggling with revenue despite an increase in the number of paying readers. For the old media companies, the big money is still in print. But how do you make money on the digital media platform that readers are using?
In her book "Saving the Media: Capitalism, Crowdfunding, and Democracy," Professor Julia Cagé, from the Paris Institute of Political Studies, writes that a large part of the media conglomerates problems is the way they run their businesses. Many newspapers, TV - and radio stations are privately owned, which puts profit expectations from investors and shareholders in focus. Many have achieved impressive black bottom line figures by reorganizing, firing employees and cutting down all possible costs. A play that might not show itself to be the healthiest business model in the long term.
Slashing costs has perhaps delivered profit to shareholders, but it is often at the expense of employees and ultimately readers, listeners and viewers. The quality of editorial content has dropped. Julia Cage's recommendation is to commercially organize the media as a sort of foundations. Or Nonprofit Media Organisations (NMO's), as she refers to them. This will also make it easier to create favorable tax rules for them. The model is in use in both England and Germany where, among others, The Guardian is fund owned, and Bertelsmann is held by the Bertelsmann Foundation (incidentally also Europe's largest media conglomerate).
Paywalls can be an expensive success
Many media organizations have struggled to find their footing in the digital reality, while they have been forced to cut costs. A few large players have, however, managed to shift their weight onto digital platforms. New York Times and the British The Times are two of the international publications that have reversed the negative trend in the number of paying readers.
The increase in readership alone does not constitute a measure of success. Last year the New York Times reached a million digital subscribers. And although the numbers are impressive, they look paler, when earnings from the paper newspaper are compared to the website. Print newspapers are simply worth more money per reader. In the case of New York Times Ken Doctor, from the American Nieman Lab, in August 2015 pointed out that the approximately $ 185 million digital subscribers translates to a relatively small part of NYT's billion turnover.
In recent years The Guardian has experienced huge losses, despite a growing number of readers on their digital platforms. Even big players are battling with weak earnings on the digital platforms.
In bright contrast we have British newspaper The Times. With a relatively small number of subscribers - 416,000 across platforms – they are experiencing growth in profit. Most of that profit is down to their paywall. The digital subscription counts 182,000 readers across The Times and The Sunday Times, with a subscription fee of 6 pounds a week. And their print edition has, as one of very few newspapers worldwide, increased circulation over the past nine months. There is no doubt that it is possible to make a profit on well researched stories.
Free clickbait pushing the market
For readers, it appears, paid media is a great relevance and substance. Increasing circulation is an obvious sign of good health. But there is still a massive flow of new media trying to snatch readers, enticing them with free content, quoted stories and a pocket full of clickbait. It can be difficult to break through with critical and expensive journalism.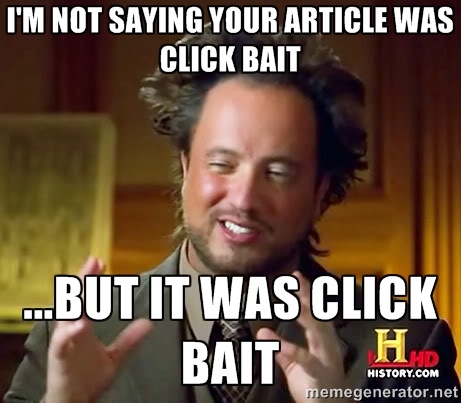 At the same time readers face new content providers to choose from every day. And readers are less firmly tied to a single medium than just a few years ago. All media outlets are competing fiercely for the same customers, who typically only subscribe to one paid media at a time. If they pay for content at all, that is.
It is easy to imagine a kind of Netflix for newspaper content. A hub where you can browse through and select the best journalism. In reality that might be impossible to achieve. It would be almost impossible to ensure sufficient quality content from competing media houses.
Readers do not have unlimited funds to buy content. They will pay for the media that best suits them. This fact leaves room in the market for a wide range of media. But it also generates requirements for the content, the specific media provides. As long as they don't own the media themselves, readers have no power over content.
Success requires quality content
Back to Julia Cagé. Foundation Ownership allows media to focus on the journalism that feeds them, without being constrained by investor concerns. Conversely, research indicates that the fund owned media, with few giant exceptions, are primarily small niche media. Many of them have difficulty finding financing and are continually fighting for survival.
In comes the idea of crowdfunding. Maybe not a revolutionary idea, in fact you might argue that a subscription is a variety of crowdfunding. But there are more aspects to it. Where subscription is fixed, crowdfunding may vary. It can be used for daily operations, but also to finance single articles or series, or long periods of research.
A practical example is crowdfunding platform Patreon. Patreon is used by many freelance journalists to ensure ongoing earnings while they pursue subjects without broad media support. A sort of privately funded investigative journalism.
The freelance platform could prove a way to more and better critical journalism. For major media it may be difficult to form partnerships with readers through crowdfunding, when you also are heavily dependent on commercial partners. We will probably witness a consolidation of publications on what might be called the media middle market. Like publication without huge brand value and global reach or ones that target very specialized fields or readers.
In the future media organizations will not consist of one shared business model. Foundations, corporations and private benefactors already invest and subsidize various media seeking money for operations and development. In the upheaval business models and journalism are bound to collide. The critical, free and independent journalism is under greater pressure than we've ever seen. But as John Oliver vividly illustrate below, there is still a need for journalism. We just need the business models to pay it.
Top photo credit: Garry Knight on Flickr (CC BY 2.0)