Windows 8/8.1 has become the standard operating system that is installed on all new PCs sold on the private market. We have supported the platform for a long time and we are very happy with the latest developments and improvements on the platform. With a Windows 8 app from us, your readers will have a quick and easy access to the newspaper, regardless of whether they use a PC or tablet. The app is elegant, easy to use and focuses on what is most important: the newspaper's content.
Windows Phone
Microsoft has positioned itself as a serious challenger to the established operating systems for the smartphone market with the launch of Windows 8/8.1. The system has a modern, innovative and carefully designed interface, which will attract an increasing number of consumers who want to be able to read a newspaper on their smartphone.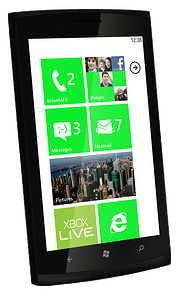 Basic functionality for the app
The app consists of a start-up screen featuring a logo, a cover flow with the last 14 issues, integration with Microsoft's store for purchasing individual issues and temporary subscriptions, integration with a subscription system for accessing existing subscriptions, the ability to search through downloaded issues, 1:1 page display with zoom and swipe functions, and a page and section overview.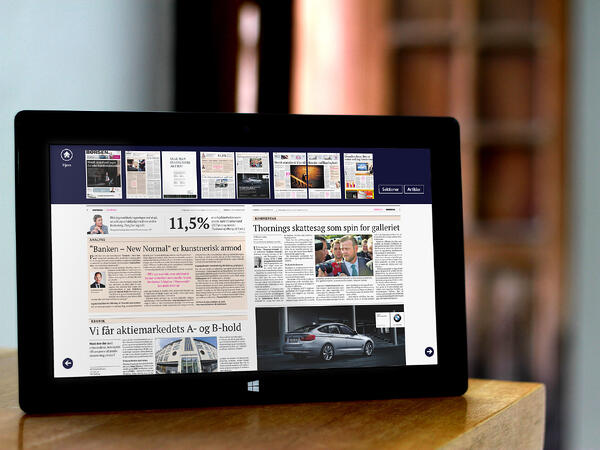 Article view
By tapping an article, it can be viewed in a reader-friendly format on an independent page within the app. A list provides an overview of the newspaper's articles including a miniature picture of the page in the newspaper where the article can be found. With this feature, the reader can always see the editorial context within the overview.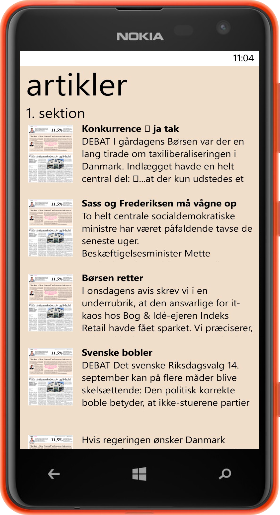 Pictures in article view
With this feature, an article's lead photo is automatically transferred into the text field in the article view. This creates a close connection between the picture and the text, thus completing the article's message.
Google Analytics
We have implemented the tracking code used by your other platforms. In this way, you can compare the data from your different solutions and closely track the use of your Windows 8 app.