Digital transformation of print readers requires knowledge-based decisions.
Viby J, Denmark: Based on a growing demand from media companies currently 'navigating without a compass', a new group of industry experts has formed the Business Intelligence and Consulting company, visiolab. By focusing on data analysis and digital strategy, visiolab specializes in Knowledge Based Decision Making and the optimization of Audience Growth and New Ad Revenues in e-papers.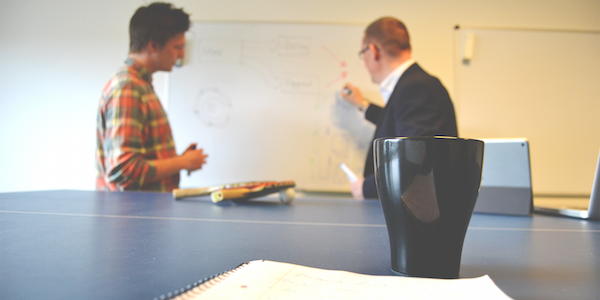 With the help of its massive investment in business intelligence tools, visiolab has gained access to data from more than 550 million newspaper and magazine pages read monthly, including from some of the largest media houses in Europe. Information about the readers and their user behaviour provide an invaluable amount of information. On the basis of this information, visiolab can assist companies in fields such as developing digital strategies, consulting on digital performance, and understanding and gathering complex data.
'For the most successful media companies, the number of paying digital subscribers is now on a level far beyond just critical mass. This equates to far better economics in both e-paper circulation and new digital ad revenues. Still though, many media companies haven't reached the full potential of transforming paying readers from print to digital', says Jens Funder Berg, CEO of visiolab.
Knowledge Based Decision Making
The new paradigm of news consumption is independent of time, place and the reader's device. It requires new skills and a renewed focus on different ecosystems and new business models. By performing dedicated user surveys with updated analyses and benchmark reports, media companies get access to strategy consulting in close cooperation with visiolab.
In a changing print media landscape, media companies face evolving industry challenges, and any decisions must be driven by data combined with knowledge-based services and research. It is in this changing environment that visiolab will act as a pillar of support to both experienced and new players within the field of e-publishing.
'Our goal is to provide our clients with valuable insights that will increase their digital readership and revenues from advertisements in the digital publications', says Jens Funder Berg.
About visiolab
Visiolab operates to the principles of Knowledge Based Decision Making, which constitutes three key areas: Business Intelligence, Surveys and Analysis, each combined with Client Consulting.
When you are ready to optimise your ROI please contact Jens Funder Berg on +45 2030 4651 or jfb@visiolab.com
---