The e-paper is a great way to present newspapers on the different digital platforms, such as smartphones, tablets or PCs.
Moreover, the e-paper is also is a cost-effective and convenient platform that can extend the digital services of media houses. For example, a media house could utilise the platform to release tomorrow morning's newspaper the night before or to send out evening editions, or alternatively, to readers with a later 2nd edition (e.g. during big sporting competitions).
These are just a small number of options possible with an e-paper but in reality many other scenarios are possible.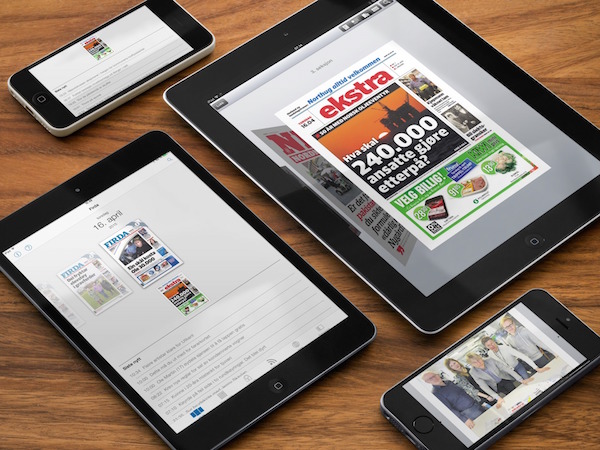 The availability strategy in practice
All these options are about one of the core values of our services for media houses: availability.
Amedia, one of the largest media companies in Norway, has a total digital readership base of approx. 1 million, meaning they have an established user platform already available and ready to be serviced with relevant extras to strengthen customer loyalty.
A good example of this new availability strategy across multiple newspaper titles being put into practice was recently seen on the morning of the 16 April 2015, when Amedia released the same Extra newspaper supplement in no less than 62 of their local newspapers!
Also, this is not just a one-off treat for readers, as Amedia will place this supplement in all their local digital newspapers six days a week from now on.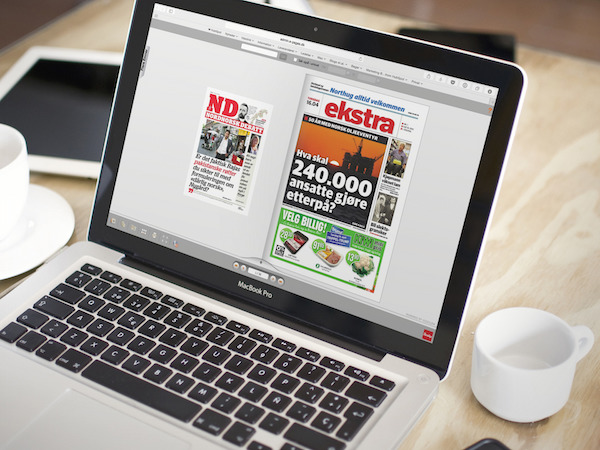 A digital-only supplement based on one standard workflow
The supplement is a free add-on to the local newspaper, now giving the local reader access to national and international news via their subscription. So in many aspects this is a new national digital newspaper.
As the editor of Extra, Magne Storedal, said to the readers in the first edition:
'The reason all the local papers in the Amedia Group are working together on "Extra" is to enrich your newspaper subscription.'
You could only wonder about the complexity of the same process if you had to do the same for a paper-based daily supplement to be integrated in to such a large number of newspapers. Especially ones that have such a geographical spread like Norway.
Amedia and Visiolink worked closely together to secure the successful launch of the digital Extra supplement and to secure an automated workflow that could work flawlessly with all the different local papers.
'It is no secret that there were many who had premiere-night nerves here. However, following great work from both the technical and editorial parts of Amedia, together with Visiolink's robust delivery and good process management, everything worked as expected. I was confident this would work well because of our close cooperation with Visiolink.' says Paul Cheetham, Project Manager at Amedia IT.
---