Last week we attended World Publishing Expo 2016 in Vienna and digital transition was everywhere. Obviously going digital is no-brainer for modern media companies. The Internet ensures a reach far beyond what anyone could have imagined two decades ago. However, there's a massive discrepancy between reach and revenue.Set against a backdrop of vintage style cartoons depicting products and services, and beside a 1968 VW Karmann Ghia, Visiolink founder and CEO, Jens Funder Berg, took time to share his knowledge on how to make a living off of digital media products.
Here is a selection of some of the insights Jens shared in a series of sessions at the expo.
Embracing mobile with snack-able print news
While print may be in decline, there are still ways to utilize the format. ePaper is an excellent solution to bridging the gap between print and digital. By creating a new interface for mobile ePapers, Visiolink is able to serve print news in highly flexible format. Fresh business intelligence metrics shows that smartphones account for roughly 20 percent of all ePaper openings. The smartphone is a way of reaching a younger audience, which is critical to the continued existence and success of journalistic media.
With the average European ePaper reader closing in on 60, new segments are being wooed by the media, experimenting with new formats. The business model of using Snapchat or Facebook is, to say the least, unconvincing. Having readers visit the medias own platforms is essential. Here the ePaper app shows great potential. It can easily be fitted with live feeds, video and social media integrations. Mobile Edition is a way of serving the ePaper without being tied to the traditional PDF page spread format, making the paper easier to digest on smaller screen devices.
Mobile Edition makes perfect sense in a market where availability is the number one reason to choose ePaper over print. ePaper readers are always on, always connected, and have a far greater tendency to click on ads than web-based news readers. ePaper readers could be worth as much, or maybe even more than print readers. Mobile Edition will soon enter Beta testing with some of the WPE16 attendees.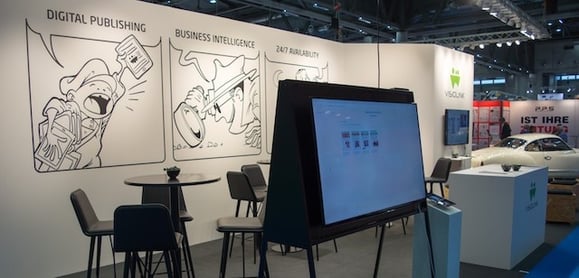 Add value to you ePaper
All is not strictly mobile though. During his sessions with Zissor's Tor Arve Vartdal, Jens pointed out another feature, which, for now, seems to have most potential on desktops and tablets. Tor and Jens stated the case for searchable digital archives as a part of the ePaper. Archives are in demand among readers, making them a valuable asset to any news media with legacy content stored in secured vaults or dusty attics. Many newspapers have already digitized their archives. Bringing them online for subscribers to search and discover is an easy step towards making ePaper apps even more valuable.
Check out Jens' presentation from the Business Intelligence sessions:
Business_Intelligence_for_e-papers