Android Product News, part 1
With its new design guidelines, termed Material Design, Google has significantly raised the bar for the Android platform and at the same time upped their game in the constant battle with Apple for user loyalty.
Visiolink launches new Android Material Design App
The new guidelines provide graphic designers and developers with an inspiring palette of definitions, rules and dos and don'ts, which ultimately help create a stringent, dynamic and modern expression.
At Visiolink, we have spent the last couple of months developing a completely redesigned Android app. We've incorporated Google's new guidelines with respect to the content and created a reader experience that's both easily accessible to the core reader and that will also satisfy the tech-aesthete.
Through three blog posts over the coming months, I'll introduce, exemplify and decipher the new Android Material Design app design to give media houses a thorough insight into what it can offer to readers. Material Design is a new start for Android apps and we, at Visiolink, are very much looking forward to welcoming both existing as well as new customers into this new universe.
The first customer is already live with the new format
The philosophy behind the new e-paper app design is rooted in fulfilling the reader's primary needs. For approximately 80% of readers, opening the newest version of the e-paper is the first action they take after opening the app. That's why the newest edition of the paper is the primary element in the app while older versions are placed separately on individual pages, which the reader can still access and easily swipe between.

The northern German media house MH:N is one of the first Visiolink customers to go live, having launched four Android apps incorporating Material Design in June 2015. The front page of their paper is supplemented with a video feed, a news feed and, of course, the top articles, which gives the whole front page, and indeed paper, a dynamic and visual feel.

In conjunction, the elements create a vivid app, which connotes actuality and reflects the broad collection of media and news resources that modern media houses have in their content mix.

Below you'll find a range of images from the new Android Material Design app. Follow the blog and get the latest news about the new app.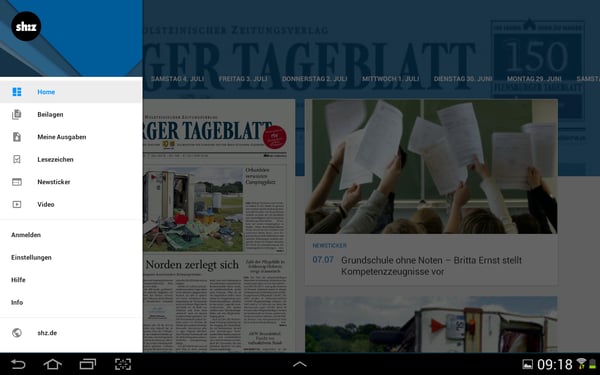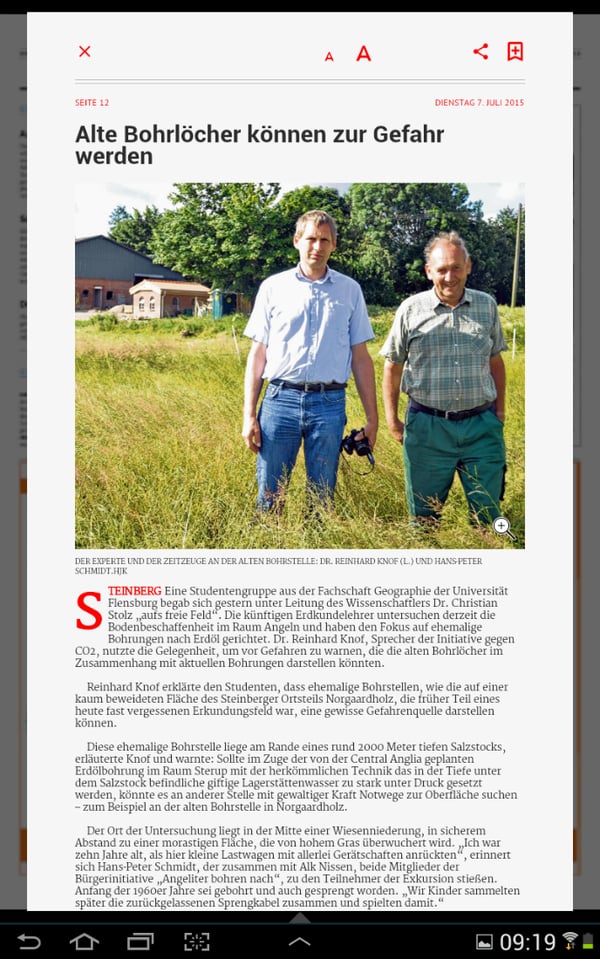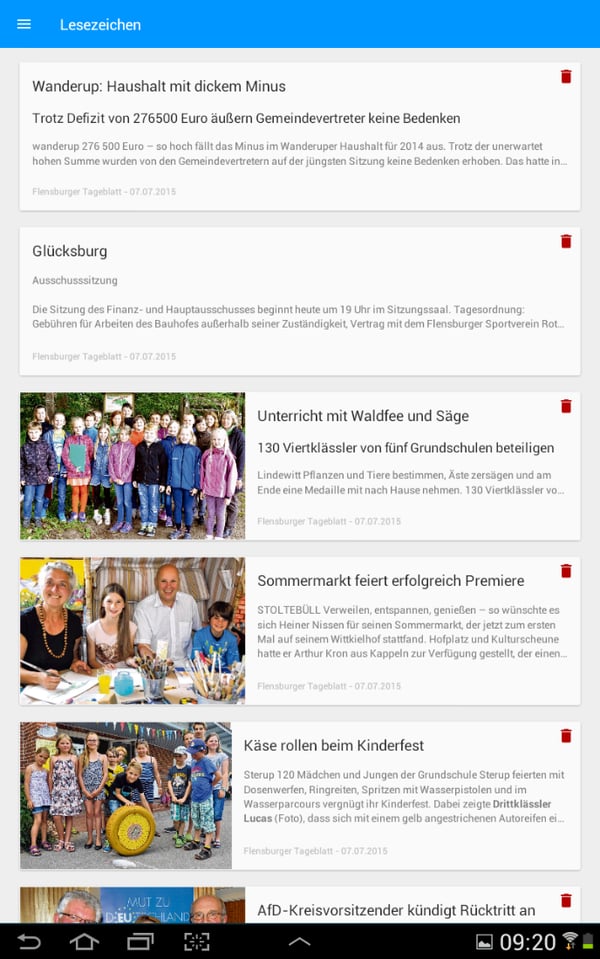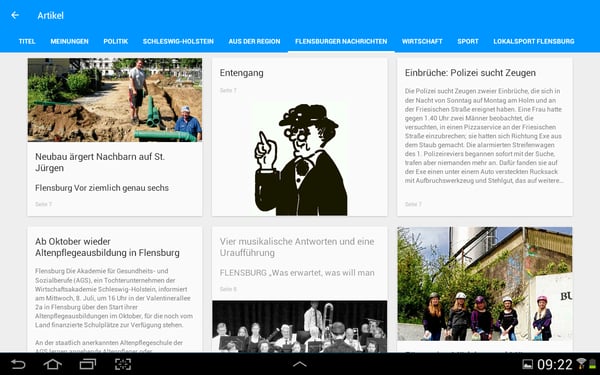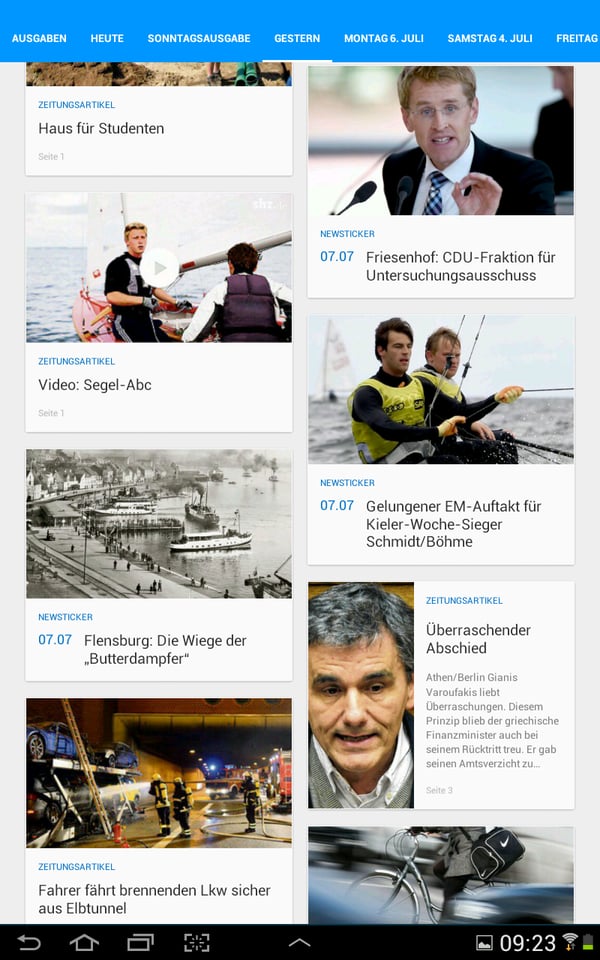 You can also click on the link below to watch a video of the new Material Design app. The video gives an overview of the many features that Material Design offers.