Now you can offer your advertisers a Rich Media ad product for your e-paper that will make readers stop in their tracks and interact with the message. Your e-paper becomes yet another digital advertising offer, putting you in an even better position to provide your advertisers with even better access to your readers.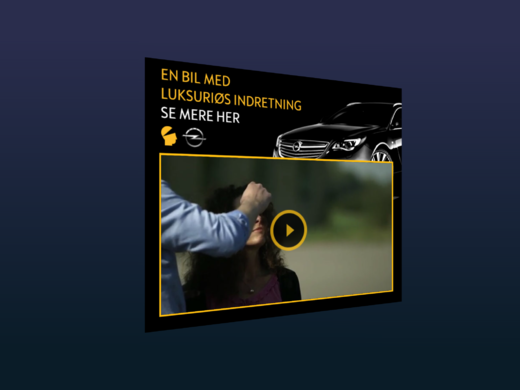 Our customers running static interstitial advertisements in AUTHENTIC with a link to a website, have already seen impressive click-through rates of between 2 and 10 per cent. What is more, several studies have concluded that readers engage to a significant degree with interactive ads. For this reason, we are now offering media companies support in the form of Rich Media (HTML5) ads for the interstitial format.
We are collaborating a digital advertising adgency, OnAds, which specialises in online advertising across all platforms. This enables OnAds to develop Rich Media ads for advertisers, but as a media company you can also opt to access to a self-service portal that features specially developed ad templates. Here, on the basis of input from advertisers, you can take charge of ad production by uploading relevant text, pictures, links, etc. We offer three different templates with a variety of creative options.
When OnAds produces the ad, the following creative formats are available: video, image gallery, facebook like/share, store locator, newsletter sign-up and 360-degree product presentations. The list is being expanded all the time and if you have other requirements, we can discuss the matter and find precisely the right product for your advertiser.
Important information before implementing
Our apps can already be integrated with Emediate's mobile SDK, and the list of ad serving technology providers offering integration will continue to grow. Rich Media ads for interstitials via Emediate are available for both iOS and Android. Displaying ads requires implementation of an Emediate Mobile SDK for you as a customer and you will also need to have interstitials implemented as a feature if you have not already done so.
The user must be online for the ads to be displayed.