May has brought about a number of new developments on all platforms. Some are new features, some will improve stability, and a whole new platform has even been developed. Here you'll find a summary of the most important and latest news.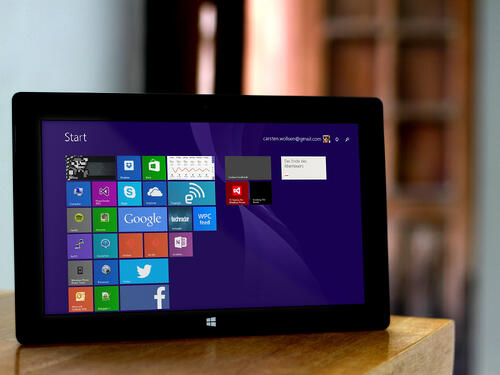 Many new features for Windows
Windows Phone 8 and Windows 8 have truly taken off. In May we completed our partnership with a Microsoft-certified development partner, and the resulting new functions are certainly distinctive:
Live Tiles: Live Tiles are among the most distinct visual designs on Window platforms. They display teasers for an app's content on the user's start screen. We have reused the prioritisation mechanism from DYNAMIC so that the user can view the highest-priority stories from the day's newspaper on the start screen. Live Tile switches between the newspaper's logo and the day's top stories.
Secondary Tile: We have experimented with a fun Windows feature called 'Secondary Tile,' which allows the user to link to the content of the app – it may be a pre-defined search, so that the user always knows if there is something there about his or her favourite team or company. We look forward to working more with secondary tiles.
Rate this app: The 'Rate this app' function prompts users to share their opinions of the app in the Windows Store. It serves as a good advertisement for the app with respect to other users, and a good rating can even end with 'App of the Month' honours.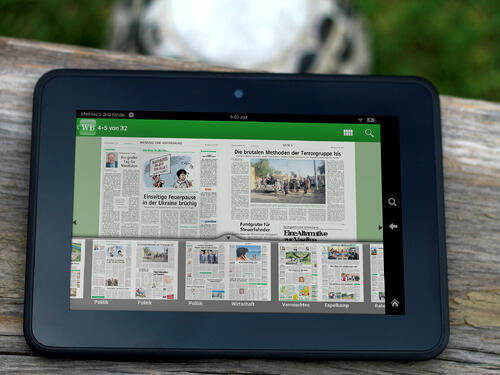 New platform: Kindle Fire
In May, Westfalen-Blatt made its Android app available on Kindle Fire devices. The decision will allow the German regional newspaper to provide even more digital users with the same quality reader experience as that available on Android. The Kindle Fire app is identical to the Android version, but it has been integrated with the entire Amazon store and purchase flow.
New developer on the Android platform
May was also the month in which a new developer assumed responsibility for developing the Android code. Claus Holst is an experienced, dynamic and inventive Android programmer, who, with great passion and knowledge of the Android platform, has plunged head-first into the ongoing development of the platform.