Unique reading experience for digital publishing on Desktop
Your readers deserve the best possible reading experience no matter where or how they choose to read newspaper content. And the newspaper content deserves as much focus as it can possibly get without having to compete with other elements on the screen.


Visiolink introduces AUTHENTIC for Desktop, which is our totally redesigned browser-based solution for desktop and laptop. With its subtle and modern design and access directly through the browser with no Flash- or plugin installations needed, this solution empowers content which makes the newspaper more available and convenient than ever before.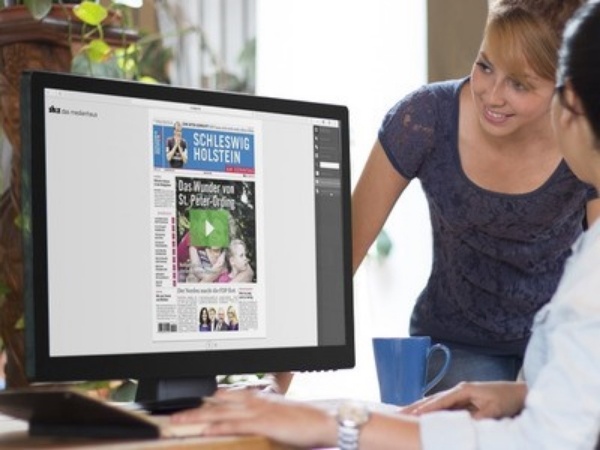 Desktop design based on app layout
The design and functionality is inspired by our apps which means that all unnecessary elements have been removed, ensuring that readers have a focused and uninterrupted reading experience. We have made Article View part of our standard solution, meaning it will automatically be featured as an alternative to the 1:1 reading mode – exactly as in your apps.

Watch this short video presentation that walks through the details of AUTHENTIC for Desktop to learn more.


You can also read more about the solution in the Product Sheet.



AUTHENTIC for Desktop is developed in HTML5 and optimized for the latest browser versions supported by the HTML5 technology.

If you already have a Visiolink E-pages solution, you can convert to the new AUTHENTIC for Desktop already today. Contact you Visiolink representative to get an offer.