Podcasts and narrated articles have already enjoyed great success, and in 2019 we will see more media companies boarding the audio train. Let's take a look at what all the fuss is about.
In Denmark alone there are just shy of 2500 unique podcast series. That number is a remarkable 660.000 worldwide. So, it's safe to say that the podcast is an extremely popular media format. And that can prove to be a real game changer in the media industry.
According to Dorte Palle, who spent more than 20 years as a producer and editor at Danmarks Radio and currently works as a podcast producer and media consultant, many media companies could, in fact, get a better output from their everyday work simply by adding podcasts to their content mix.
"Media companies are already producing content, so podcasts are a cheap and easy way to further exploit their material. Whenever an article is produced there are often an incredible amount of research that never see the light of day. Podcasts are the ideal format for scrutinizing topics of interest to the listeners, and the media companies can surely benefit from including their notable and renowned voices such as correspondents, reviewers, columnists etc. in the podcast strategy," she says.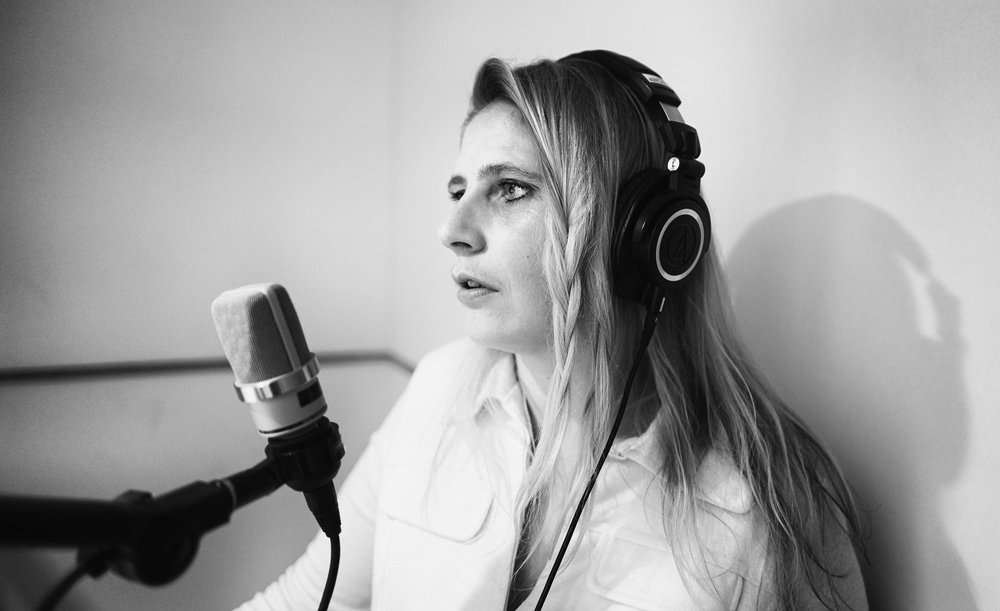 Dorte Palle (Photo: One Of Many)
By incorporating audio content in the ePaper, you add extra stickiness between your media brand and the users due to the increased value of the product. Combined with the fact that podcast listeners are also a particularly loyal bunch - 80 percent listen to all or most of each podcast episode and average seven shows per week (Source: podcastinsights.com) - there are strong incentive to include audio in the content mix.
The best media format on the go
The thing about audio is that it enable you to take advantage of every minute of the day - giving the users motivation for taking the ePaper into use irrespective of time and place.
According to a recent study conducted by RAJAR – the official body in charge of measuring radio audiences in the UK – 72 percent of podcast listeners say they listen while exercising, doing household chores or driving. All of which are activities that aren't combinable with newspaper reading. Accessibility is however one of the podcast's greatest assets according to Dorte Palle. So, there is great potential in merging the two.
"Podcasts are the best media format on the go. It's extremely convenient during transportation – or while doing other tasks. The format makes a perfect alternative when written words or images aren't favorable – e.g. while running or doing household chores such as cleaning. This kind of flexibility is one of the reasons why podcast listening is increasing - with the smartphone in the pocket, you're are never more than a click away from a nice experience," says Dorte Palle.
Attract younger users
The sound universe is particularly appealling to a new and younger segment of potential subscribers. The newspaper business has hitherto struggled in attracting the young readers, but audio content may very well lure the younger segment into a paid relation with the media brands.
The well-renowned British newspaper Financial Times has 12 podcast series and 60 percent of their podcast audience are aged between 22 and 37 years old. (Source: digiday.com)
This is an interesting segment for most media companies. Especially if you keep in mind that the average ePaper reader was 65 years of age in 2018 as shown in our latest benchmark report.
Various content types
Numerous Danish newspapers such as Politiken, Kristeligt Dagblad, Information and Weekendavisen are already enjoying great success with podcasts, and the digital-only media Zetland have also achieved impressive results with narrated articles – yet another audio format.
In just one year, the proportion of articles that are being listened instead of being read among Zetland's subscribers has gone from zero percent to approximately 60 percent. That's an immense development, which provides undeniable evidence of the audio content's »raison d'etre«.
In general, ePaper usage is increasingly taking place on smartphones with almost every third of the publication downloads being made from a smartphone. This put emphasis on the need for a content offering that is suitable for these small screen devices. Audio happens to be a perfect fit. In fact, 67 percent of the podcast listeners listen to podcasts on their smartphone. (Source: RAJAR Midas Audio Survey)
At the same time, the likes of podcasts and narrated articles open a new advertisement channel that enable the media companies to incorporate an extra variety of ads and sponsorships to their revenue sources.
If you want to know how Visiolink can do for you in terms of audio then please do not hesitate to contact us.