In 2014, the State and University Library of Denmark will begin digitalising 32 million pages of newspaper history. Experience shows that searchable archives can help support and strengthen all digital strategies.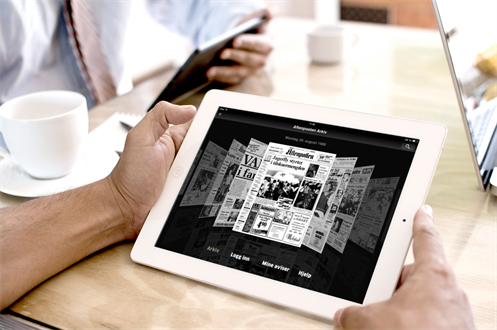 The State and University Library of Denmark has now chosen its supplier for this massive digitalisation project, which entails scanning 32 million pages of Danish newspapers from the National Newspaper Collection. It will be the Indian company Ninestars Information Technologies Ltd., which from 2014 will take on the task of scanning in the immense body of material currently stored on microfilm.

The State and University Library has previously kept the price for media houses' access to the historic newspapers at 25 øre (DKK 0.25) per scanned page, which is very favourable compared to what one might otherwise expect to pay for such a large scanning project.

The project offers Danish media houses the opportunity to develop a complete searchable archive, which can then be accessed by readers on web browser, smartphone and tablet. Here, experience from Denmark and Norway has shown that access to newspaper archive searches is a feature that readers will gladly pay for, just as the availability of such an option serves to retain current subscribers and attract new ones.

So it's a good idea to start considering the new business opportunities now, before the project gets started in the new year.

Meet us at the World Publishing Expo on 7-9 October in Berlin, book a demonstration and hear more about the opportunities you have for offering your readers access to a searchable archive.
Photo: Breezi