On Wednesday, 25th February I spent a day in Customer Care, alongside Visiolink CEO, Kenneth Boll who was doing a one-day internship in the department.
What is your motivation for being here today?
Basically I'm here to gain additional insight into the field of Customer Care. This is a part of Visiolink that can best be described as a Secret Service unit or a national intelligence bureau.
They handle a wide variety of tasks such as changes in publication schedules, app upgrades, and feature requests for more than 800 apps, on five different platforms. Most importantly though, this is where all of our client's issues and problems are reported and resolved.
"One of the really cool things about our Customer Care unit is when they catch an issue before it even becomes a problem."
Can you give an example of that?
Yes, earlier I was monitoring some end-user feedback on one of our apps, where a user had reported a bug. Our customer, in this case a Danish newspaper, had not reported any problems with their app at this point, and here we were, able to resolve the issue without ever inconveniencing our partner.
"It was a tremendous feeling to help a customer without them even knowing – I felt a little like a secret agent."
I actually have another great example, but this happened a while ago.
On our website you can find our support and knowledgebase, under 'About Us'. Here we have published a number of specific announcements and articles to assist both our customers and the end-users of our customer's apps. A great example is this announcement, where we encountered a problem with caching in Apple's iOS 8. Our specialists recreated and tested the problem, and then gave recommendations to solve the problem. This has become one of the most viewed articles in our knowledgebase, and our customer's support teams have used it a lot. So we really are all about helping out, in customer care.
What else have you been helping with today?
A whole lot! My main focus today was the contact with our customers. For example I recreated an error reported by a client, then I contacted one of our developers to adjust a feature in the client's app, so that I could report back to the customer. Later I answered some questions about our backend, and I helped test an app in order to make it compatible with Android 5.0 Lollipop.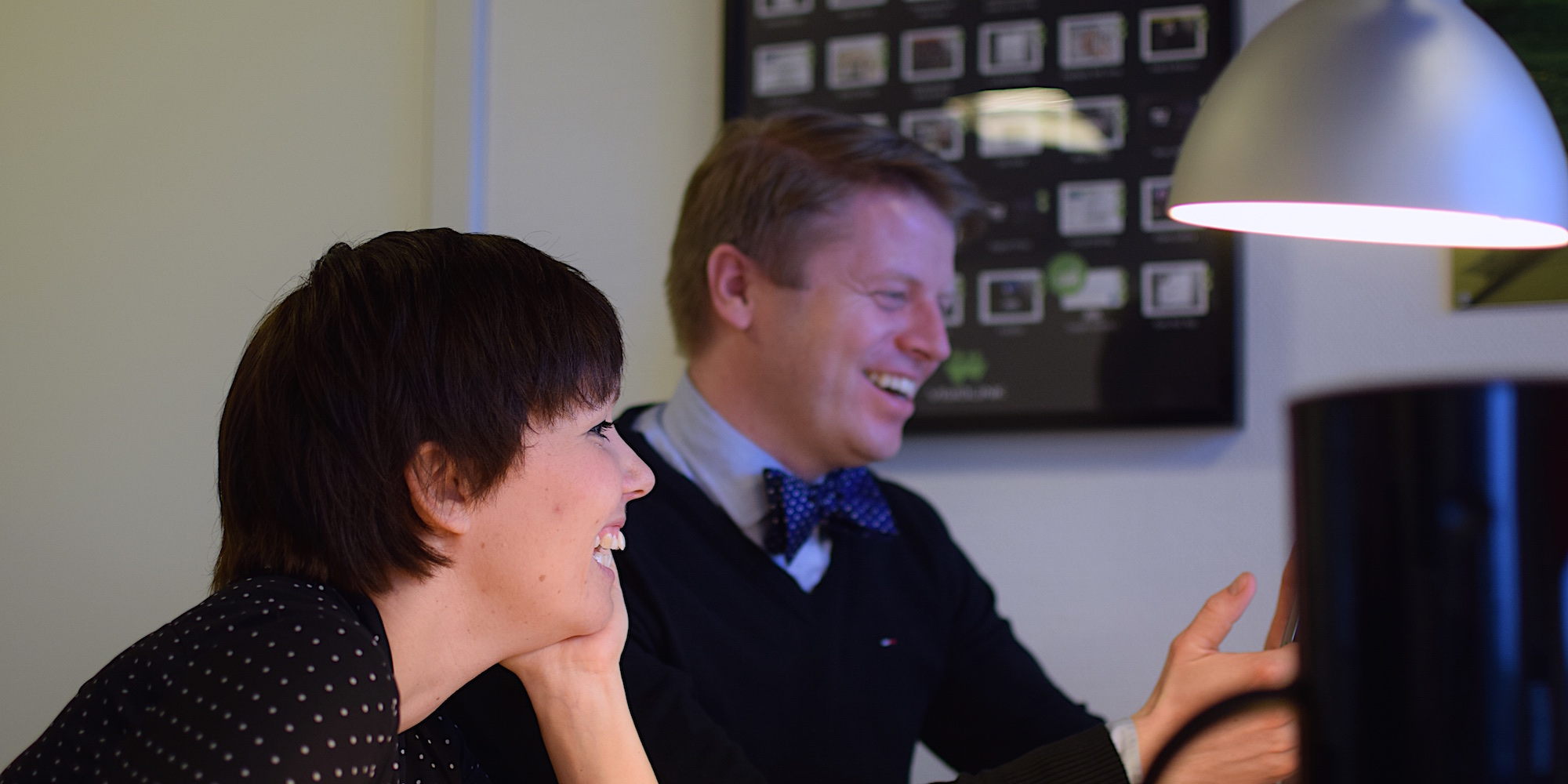 Will you be doing these one-day internships in the future?
Most certainly; it is a great way for me to connect with the different departments of Visiolink. When the day was over I felt like I had really made a difference. It felt great to help our customers.
Can you elaborate on that?
Well, at one point I became quite certain that our head of Customer Care had a secret agenda during my day as an intern. She obviously wanted me to be proficient enough to stop by on a more regular basis, and put in some hard work!
However the kind of Customer Care magic that she showed me takes years to learn, and I will admit that I have the greatest respect for my colleagues. The workflow is intense, and the way they proactively handle issues is nothing short of amazing!
"It saves both our company and our customers for a lot of costly downtime and user dissatisfaction."
In fact, our Customer Care team handled over 7,000 issues last year, issues that would have otherwise caused problems for everyone involved with our products. What is more impressive is that they did it with a customer satisfaction rate of 98%.
Do you have any concluding remarks?
The attitude among our Customer Care specialists made it evident that they are generating high value for the Visiolink organisation. No matter what comes in the way, their number one priority is to ensure a smooth, fast and painless experience for our customers. I'm proud to work with such great ambassadors for Visiolink!
---