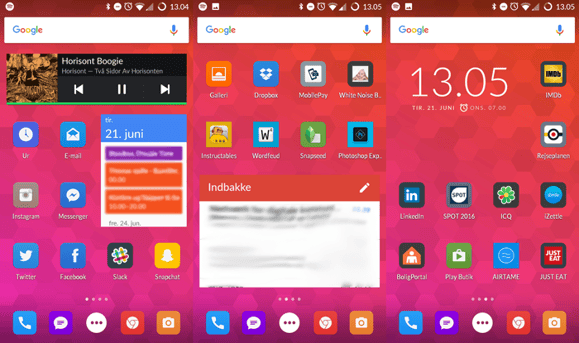 A few weeks ago I read this story on the dramatic decline in downloads from App Store and Google Play. Tough reading for a guy who's recently taken a seat in a company that primarily delivers apps to news media around the globe. And even more so for the customers who buy our products.
It's mind boggling, bordering on frustrating. What does this mean for us as software developers and suppliers? For our clients? I took a dive into numbers and trends.
A swift analysis of available data from SensorTower/Nomura Research tells some interesting stories when combined with knowledge from other parts of the IT industry. The trends might not be surprising after all.
In 2014 US Consumer Technology Association estimated a 4.7-year average life span for smartphones. The same trend applies to PCs. Computers and cell phones last longer today than 15 years ago.
Several factors support this downward hardware replacement trend. Changing user patterns, and a generally flattening hardware innovation curve explains most of it. Another factor is smartphone penetration. 85% of Danes have a smartphone today, leading to a historically low number of new adventurous users on the App Store and Google Play. This holds true in most developed markets.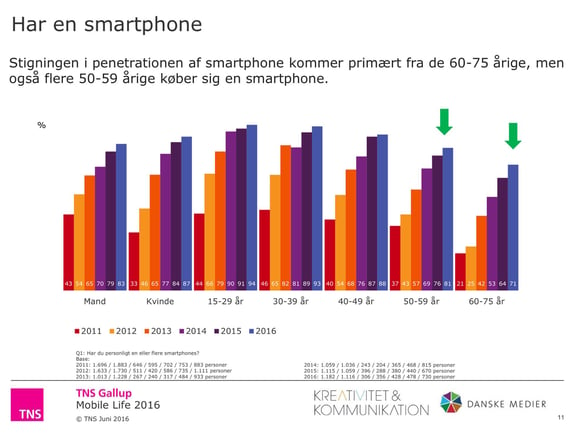 This graph shows smartphone pentetration segmented by age.
Stagnating hardware innovation
The first color display phones appeared around the year 2000. Siemens entered the game with S10 in '98, but the first truly popular model, Sony Ericsson T68, launched in late 2001. Shortly after, the first phones with a built-in camera went on sale. Throughout the 00s new features poured into phones, until suddenly, in the wake of the first iPhone and the introduction of apps, the feature phone market imploded.
Suddenly new features were not exclusively linked to a new piece of hardware. The phone became a portal to content and functions, primarily delivered over the Internet. Eager to swipe through news and experience new camera filters, farts, Angry Birds and Satnav, users downloaded hundreds of apps.

With their next smartphone, users were slightly less adventurous. They knew all the fun but useless apps and had developed somewhat fixed regular usage patterns. Today, many smartphones are as powerful as an average PC. The Internet is everywhere, and if you look beyond minor design changes, not much happens between smartphone generations. The development slows down, and so does the rate of turnover.
So it's really not surprising that smartphone users download fewer apps.
The market is saturated
Most users already have the apps they need. As such newspapers and media outlets with already fixed subscriber bases shouldn't see the app-decline as a threat. However, it can be difficult for new media, to obtain broad reach. At the moment, only apps with powerful media exposure, as Uber and Snapchat manage to find their way to users' screens.
As content delivery via the web matures, developing native apps becomes less complicated. More is happening in the browser, and many app updates today happens server-side. New features and bug fixes can be deployed without even updating the app.
Cross Platform domination
As the range of devices grows users are not exclusive to ecosystems. You might have an iPhone, an Android tablet, and a Windows 10 PC. Thus, requirements for platform compatibility increases. Services should be seamlessly implemented across PC, smartphone, tablet. Developers are ramping up the usability of their mobile Web services accordingly.
As app developers, we need to work towards web solutions and seamless integration across platforms. We are going to put more parts of the code server-side. Partly to save development time and ensure stability, but more importantly to create uniform experiences across platforms.
We will probably witness a showdown with the dominant app-centric mindset. Though there is currently no evidence that native apps are on the way out, users have become more selective.
And frankly: When was the last time you downloaded an app that didn't come recommended from trusted sources or that you already knew?